Alcoholera de Zapopan celebrated its 25th anniversary of successful operations.
This past September, on its 25th anniversary, the company Alcoholera de Zapopan held a commemorative meeting with the participation of collaborators from the different companies that make up the AZ Business Group.
Thanks to its customers' trust at the national and international levels, the company has positioned itself as a leader in the production, importing and commercialization of a specialized range of alcohols for different sectors of the industry, such as Food Processing, Pharmaceuticals, Alcoholic Beverages, Chemicals and Petrochemicals.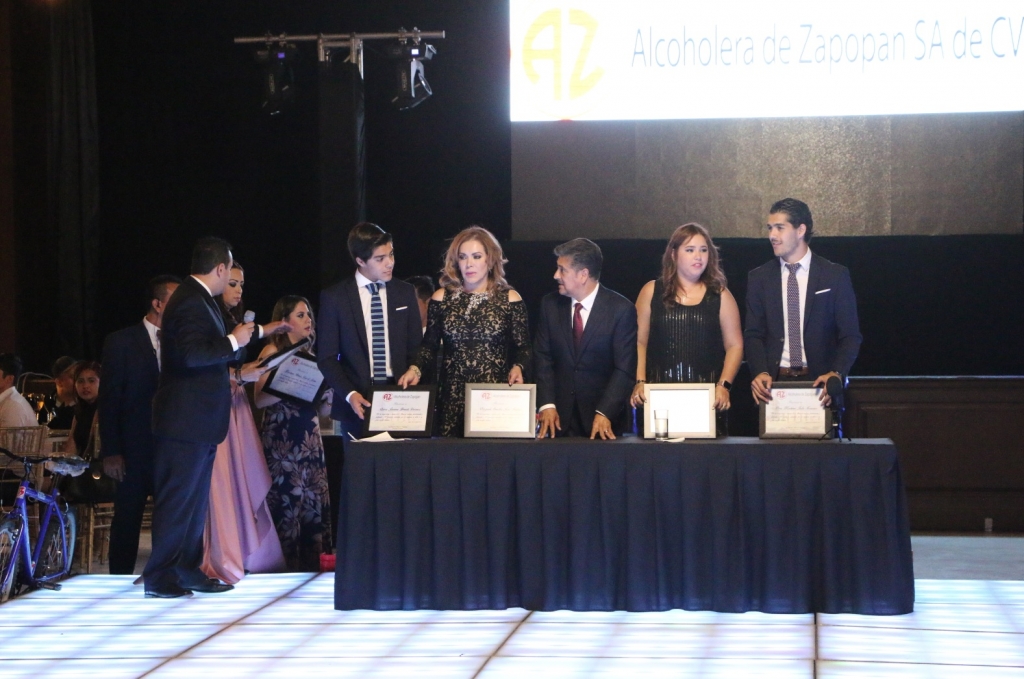 The company recognized the career trajectory of employees who, thanks to their work and dedication, help to position Alcoholera de Zapopan as the leading company in its field.
The event began with Engineer Salvador Romero Valencia, Director of Business Group Alcoholera de Zapopan; during his speech he welcomed the attendees and motivated them to continue working for the development of a better Mexico.